Silent Field
June 16, 2012
I walked along this field.

So green and long with power.

The summer air brushing against me, pushing me so I wouldn't yield.

I look over the flowers that cower from just seeing me, and the breeze, knowing of my power.
This is the Silent Field.

But yet the breeze is so light and delicate, it almost speaks out to me.

The grass is so soft to my feet, which is bare against the earthly ground holding me from falling free.

It catches me so close, at the times I need the most.

I walk silently to an abandoned tree standing separately

From the rest of the field. It is the first tree that shows you are heading near the coast.
This is the Silent Field.

I hear nothing but silence, not a bird to chirp, not a bug to misplace a single leaf.

I felt so at home, I took a sigh of relief.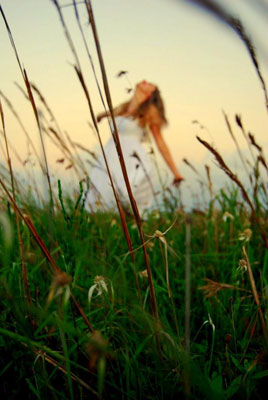 © Richard F., League City, TX