Ha ha ha...
June 2, 2012
I laughed when told me I was ugly,
I didn't care.

I laughed when I got that F on my French test,
F pour Français oui?

I laughed when my friend stopped talking to me,
They could do whatever they wanted.

I laughed at a girl when she ran into a pole,
Everyone else was laughing.

I laughed at God when everything just fell apart,
Just showing him how tough I am.

But it's not funny,
In fact it really hurts,
So why am I laughing?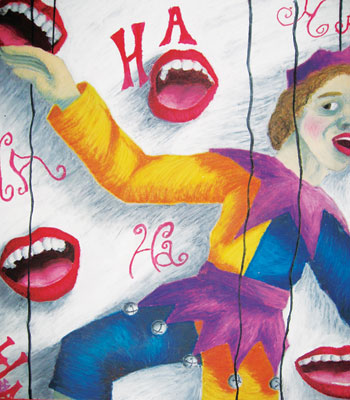 © Carollynn G., Hawthorne, NY