Veins
MAG
May 20, 2012
Anxiety is a red wire;
it has no mind of its own,
it just relays messages that make
things run.
Red wires run through me.
They tell my feet where to step,
my hands where to touch,
my mouth what to say,
my ears what to hear,
my eyes what to see.
Red wires make my body shake
and my eyes stay open.
Red wires store memories,
clips of scary movies and
stories of gruesome deaths.
They grow irrational fears
of dying young
and growing old.
My red wires know how to control me.
They practice every day I'm alive,
they get bigger and stronger,
and steal nourishment from my
common sense.
My red wires are smart
for something without a mind.
They've created an entire being
that lives, breathes, and sleeps.
My red wires have created me.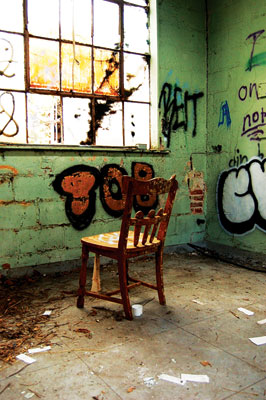 © Gianna V., Sewell, NJ