Alzheimers
June 3, 2012
They say your mind gets smarter as you age,
But for some there's a stopping stage.
A forget virus, that goes around in a rage.
The kids say, grandmas lost her mind.
She's becoming senile, no longer kind.
She might as well be blind,
Because she has left her family behind.
Yet it's not her fault,
That her brain has come to a learning halt,
And all her memories are lost away in some vault.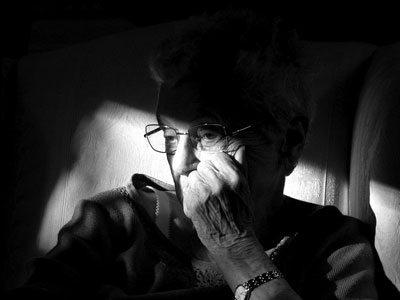 © Kate S., Hopkinton, MA