MONSTER MASH
June 3, 2012
You say, "I'm too old for that."
I say, "Too old for monsters?"
How can you be too old for monsters?
Are you ever too old for fear?
Don't you know your monsters never leave?
Sometimes they're lurking just out of sight,
Sometimes they stand invisible right in front of your eyes.
Don't you know that monsters wear masks?
Can't you see that monsters don't just lie low in children's closets?
Or play endless games of hide and seek under your bed?
Monsters are everywhere.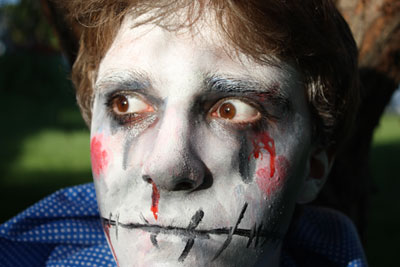 © Katherine C., Lansing, KS