The Beast
May 20, 2012
To this world I'm blind and dumb,
I've become utterly numb.
But one thought penetrates the hum--
the incessant cranial buzz
that resonates through my head:
is this life or death?
My body heaves with self-hate.
Silently, I writhe in pain
as loathing seethes into my veins.
I smile wide, sanity feign.
Then, bursting with life--whirring--
I'm super-alive; jittering.
I stand, steady myself quick
before they know something's amiss:
that I'm no longer here
and in my place stands Her--
the Beast that poisons my brain.
The Beast created this sick game.
She hurls me hard towards the sky,
then slams me to the ground to die.
I am at the mercy of Her hand,
My emotions are not mine to command.
She will never set me free.
She keeps normalcy under lock and key
out of my reach.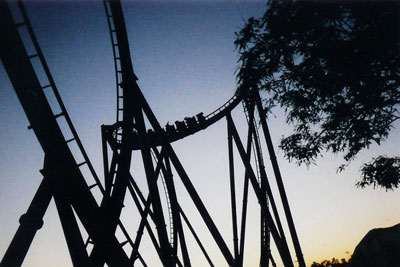 © Aaron S., Shelby, NC