San Francisco Bay
May 20, 2012
I'll tell you about a day I spent in San Francisco bay,
The air cool, the sun, perhaps shining, I could not
tell you, the fog was rolling, in over the shoulder of that
red bridge stretched out across the water.

It feel like a decade, that day I spent,
staring at the bay I felt as if the waters penetrated
me, deep inside of me, searching, searching for
something I did not know. For a truth,
a certainty, a moment of grace,
or perhaps something more tangible, real,
something to hold on to.

The bay was beautiful that day, and yet
I've heard people complain: of the fog,
the winds, at times the bitter cold,
but do not ask me of it because I do not know.

I'll tell you what I saw at San Francisco bay,
I saw the sunset, the beauty, the picturesque
way the fog kissed the surface of the water and the
mighty bridge, standing proud, among the crashing waves.
I saw my face, my own reflection, staring back at me from
the water. A moment of truth, a time to look inwards,
but a flash in the years of my life.

I haven't been there in a while, but when I close
my eyes I'm there. I hope to tell you this story soon,
again once more, although not perhaps till years from now.
But until that day, still here I stay and close my eyes,
and each time comes rise the breathless fog, the moving waves,
oh yes, oh yes, San Francisco bay.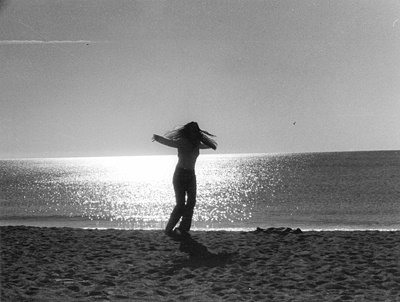 © Denise A., Marblehead, MA