The Truth
May 23, 2012
The day everything seems to be going your way.
When reality comes and slaps you in the face.
Literally.
Hurts doesn't it?
To be on the other side,
of this so-called lying game.
The truth will make you wonder whats really.....
real.
The day everyone despises you,
along with every move you make.
You feel all their eyes traveling upon you,
burning into the back of your skull.
The pairs, following your every move.
Are your friends really your friends?
Or had that all been a lie too?
Maybe your life is just full of lies, and jealousy.
I don't think hate is the right title,
for a situation like this.
You've been apart of every clique,
every boy has liked you ATLEAST once.
But every single one of us hated you once.
Hated?
Did we say that?
No, we were just lying.
Because were all....
jealous.
Those days when you cant stop crying,
the days when you feel like the world is ending.
When you believe every word is a lie,
every comment,
every detail to every rumor.
Most likely everything BUT the truth.
It makes you want to curl up and die.
It makes you sick.
Chilling you to the bone.
When you hear what people think about you.
Hey! We were just telling the truth.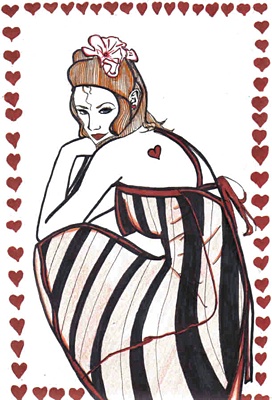 © Sara D., Aiken, SC