How Font Nerds Experience Emotion
MAG
May 27, 2012
I love you, he told her,
In 44-pt Zapfino,
the tendrilly serifs curling
around her,
like his arm might have
if he were bolder.

Later they fought, her anger
hitting the air
in 108-pt Tekton, poking and
biting and throwing curveballs off
the ever-so-slightly snaking serifs.

Afterwards he was curt,
10-pt Chaparral,
clear, short serifs
and not much to say
but the clipped-off form of his words
needed no underlining
to get the message across.

Eventually they figured it out,
in 24-pt Georgia
just enough gentle serifs
for love's sake,
but no more of the melodramatic tendrils
which overpower
the reader's eye.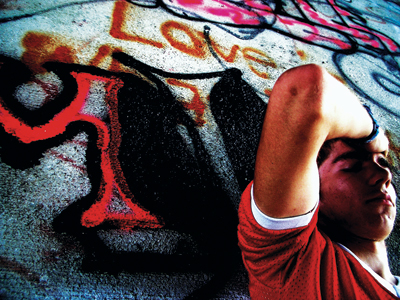 © Sindha A., Champaign, IL