What IS love?
May 6, 2012
So many people
Ask what love is
We don't know
No one knows.
Love is a fact of mind
Love is many things
Love is sweet
A spark Between two people
What keeps a family strong
What keeps us together
Between a person an a thing
A girl and her doll
A boy an his truck
A girl and her boyfriend
Love is easy to find
But hard to get
To Reach out somewhere
And grab some love
Where is love?
Love is everywhere
Love is anywhere
Under your bed
At school
In your heart
If you asked
What is Love?
Now you know.
Now you can answer
This question yourself
That is love.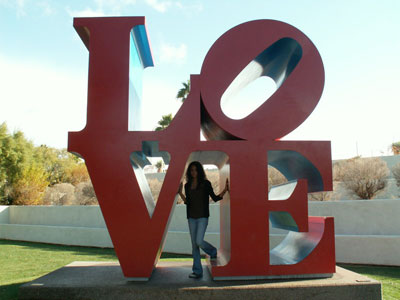 © Shannon E., Glendale, AZ