Where were you?
May 19, 2012
I remember that morning,
You had been sick off and on.
I had school, off I went
2nd grade did not think much of it.
Mid February cool yet sunny that day.
My uncle came to pick me up that evening.
I wondered where was mom and dad
And where were you?

Later that evening they arrived but where were you?
I questioned your absence.
They sat me down and said,"Mandy is no longer with us."
Where were you? I didn't understand.
Mom wiped the tears from her eyes and explained.

You laid in the casket ever so peaceful.
Your lips a pale purple color
I kissed your cold soft forehead
Days later I asked where were you?
Heaven they said.

I missed you I wanted you back.
Years went by, life went on.
Your voice seemed to fade my memory.
Your laugh I forgotten
Your presence no longer seem to be there.
Where were you?

I needed you, for guidance
For advice. For help.
To listen to my problems.
To hug to give me an ounce of love.
To just be there when no one else was.
But where were you?

You were my oldest sister,
You were suppose to be here.
You were suppose to help me.
To Guide me. To show me
To tell me it was going to be okay.
Where were you?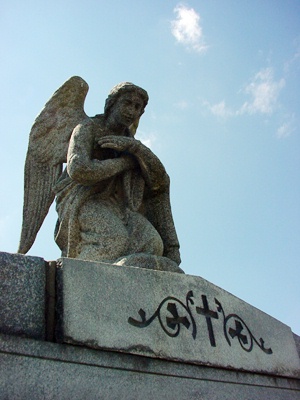 © Greg K., New Lenox, IL