Chains and Hearts
May 14, 2012
You say you're afraid to let people in.
You build up feelings for them and out of the risk of getting hurt you shut them out before anything good can begin.
I been where you been and I know how you feel, in every way.
Because I am in the same situation till this day.
I am so afraid that I shut out people to.
So locking away my heart is all I knew how to do.
Standing strong but still I walk with my heart on my sleeve.
Was going for the heartless mentality so I could forget how to grieve.
This is why I hate making friends because I know their bound to eventually leave.
I know the affect of love and I know it ends in a heartbreak.
My heart is so brittle I don't know how much more it can take.
So locking away my heart is my way of sparing it one last time.
Even though the advice from others always end in saying, "Loving someone is no crime"
"Isn't it" I ask myself. I'm not so sure, so I hold back my tears.
Go to school and put on a smile for my peers.
Even though there's a lonely girl crying inside.
And behind the chains is where my heart hides.
What I'm trying to say is that….
I the deepest parts of you and me
In the deepest depths of we
Lies the most beautiful jewel
Shining forth eternally.
So if you need someone to talk to
I'll be that person if you want me to be
I promise never to judge you
And I promise never to hurt you
Because in the end what are friends for.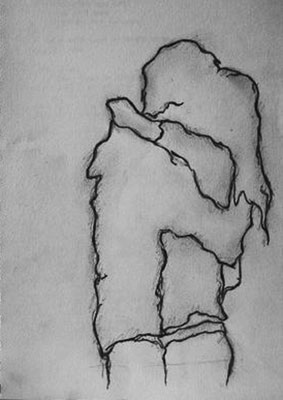 © Nicole B., Newcastle, WA