Forgiveness
May 10, 2012
You hurt me in a way that can never be fixed,
You make me cry; you make my heart itch.
Itch with pain, heartache, tears,
A secret that could have been hiding for many years.

You believe we have severed ties,
You believe your words makes the past go bye, bye.
The hurt you believe is all gone with that fake smile you see,
But deep deep down, all I feel is neglect and misery.

He says forgiveness is key,
Forgiving you will let Him forgive me.
But how can I forgive a sin that big?
A sin that eats your daughter from the outside in.

I drown in a puddle created from your mistakes,
Sinking and dying of pain and heartache.
I'm supposed to forgive; that is what the Bible says,
But how can I forgive, when I am stuck in this mess.

I am ashamed for what I have found out,
This has given me worries, fears, doubts.
You are not the people I knew to be,
Not the ones I looked up to grow up to be.

The pain you have put me through will never be forgotten,
But I have sins too, but not as rotten.
I lay it here in front of you my Lord, for I am done carrying this burden,
Please help me forgive these people who have been hurtin.'

I need that strength God, I can't do it without You,
I have been unforgiving about this for way to long too.
The heartache and pain will stay forever,
But hopefully someday I will feel together.

Together with this world, my life, them,
And someday that relationship will mend.
As we walk this life, growing together,
What you have done will never be forgotten. Ever!

I am writing this to finally forgive you,
Forgive you for hurting me, causing me pain, and for breaking my heart too.
I will never forget what you have done to bring me this heartache,
But with His help, I shall forgive y'all before you can make me break.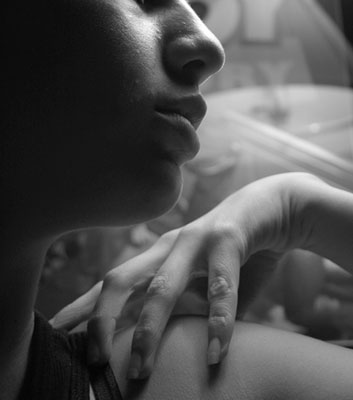 © Rebecca B., Santa Clara, CA