Condiments
May 3, 2012
My life is a fridge full of condiments.
Just a waste of space.
A waste of focus and time
To construct this face.
The wrinkles in my skin tell no story.
My heart can hardly beat.
No special dirt inside the soles
Of the shoes on my feet.
To think how quickly this could change,
With just one well-timed event.
A scream, a fight, a sentence.
Somehow heaven-sent.
What I would do to become visible,
Fill me with batteries and shine me in the dark.
Oh, how things would change.
Oh, how I could...
Spark.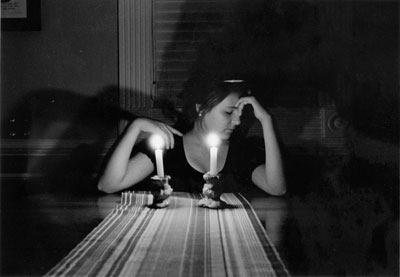 © Eleanor K., Bethesda, MD