I Needed something... You
April 24, 2012
You never think my little butterfly. You never wait to breath. Instead you rather die, and you rather not see. I feel bad for you, for landing in that tight space. If there was anything I could ever do, it would be your marks I would trace. I have to find your pain, that somber look in your eyes. The beggar alone in the rain, the loner with wine at night. I have to.. I have to get back to you.
Little butterflies have wings, I expected you to fly off. But you are the special one that never thinks, the ones who mind is so soft. The ideal glistening in my heart, the thought of final happiness. But in the end my choices have no part, my hands separate love and cleanliness. I say I won't regret what I miss the most, your vocabulary, your smile, the way you would boast. Now I have a jungle to land in, the rain forest with who I belong. Maybe karma thought "we" was a sin, so I ran away from home like Mulan. So I sit near, but far in my heart from you wondering, if there was a place to fit you in, a good hiding.
I am not the selfish girl, even if I want to keep you as my own. I want to doubt those thoughts from the world, the friends who say "you and him belong." You may say your place is what you deserve, but you didn't deserve a hurtful mother, a broken home. You stand next to hope on the streets curve, with records of your voice you yearn to be shown.

As much as I keep talking, as much as time passes by. I will never be able to see you walking, never will your presence be at my side. I need to give up, or maybe fight through. I know deep down inside it's love...but I need to get back to you.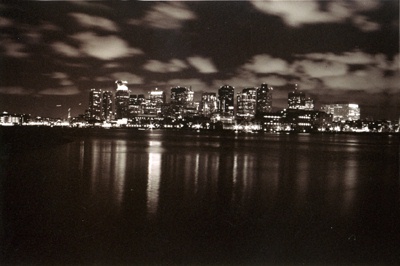 © Hoang P., Rochester, NY