The Stranger's Face
April 24, 2012
I see his face,

looking away with such disgrace.
I'm hoping he will come closer,

so I may get to know the man on the poster.

He comes closer,

that man on the poster.
He's watching my every step,

I knew this was love the moment our eyes met.

He says my name,

I almost go insane.
How does he even know?

I think I should go.

As I am about to walk away,

he grabs me and tells me to stay.
I look into his blue eyes and wonder how,
why this man wanted to know me now.

He holds me in his warm arms,

my body is setting off many alarms.
I ignore them and hold him tighter,

my life is now a whole lot brighter.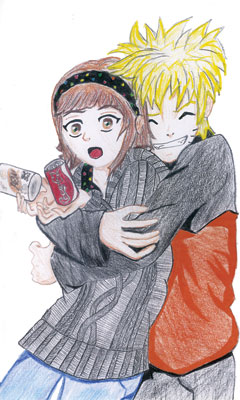 © Mariana O., Tecate, CA