Dear Valentyn,
April 23, 2012
I wear Bob Valentyn's shirt
it's a few sizes too big

His shirt
cost me a dollar - maybe two
I don't remember exactly

I've never met Bob Valentyn
I only have seen his name
written in Sharpie on the collar
of the shirt I bought at Fox Valley Thrift

I wonder what Bob Valentyn
would think of a 19 year old girl
wearing his shirt

because she thinks its cool to wear men's oxfords
that she buys for only a few dollars

I think of Bob Valentyn
what did he see while wearing this shirt?
did the blue bring out the color of his eyes?
and who hugged him while he wore this shirt?

tell me -- did he float on Winnebago wearing this shirt
the color of the sky and sea?

and why is his name written on the collar?
how did this shirt end up on a rack
mixed in miscellany
of other denim shaded collared shirts
I wonder
why isn't he 'Valentine'?
where could he be?
and what's he doing now?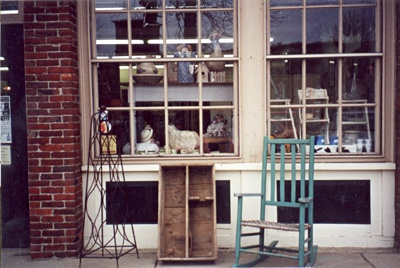 © Sarah C.,Dover, NH