My Heart and My home
April 17, 2012
Your Home is a place
were you are suppose to be protected.
not were your worst fears
are alive and projected.


Your heart is suppose to be safe
and at home it should heal.
But what happens when
pain and hurt is what you feel.


You are suppose to go home
when things are bad
but what if thats were it happend
were you got sad.


What if all the pain
took place of your saftey net
and made it so
you couldnt go home yet.


That what happend
thats were I am stuck
I want to go home
but its covered in muck.


My hime was taken
my safety ripped away
and now my heart
is the one that has to pay.


My home and my happy,
my security and my place
became my prison
that each day I had to face.


I hate the secrets that i kept
deep within those walls
the hurts that I buried
in the rooms and the halls.


I hae that my home
feels tainted and taken
I hate how my family
is wounded and shaken.


I dont know if
different rooms and walls
would mend the memory
that beckons and calls.


Its not just the place
its the concept and word
the thought of HOME scares me
I know thats obsurd.


I get angry
because my sould tearns for HOME
but my heart feels like that place
is were bad things rome.


So a distant place
where we can all be
is what i have to have
to set this pain free.


My heart is confused
by the concept of HOME
and that leaves me
feeling alone.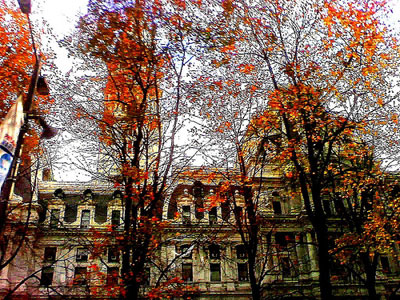 © Jayda S., Jessup, MD