Irony and Moose Heads
April 16, 2012
It was ironic that we lived on a street named Ocean Avenue,
Since the ocean was nowhere in sight.
It was a quaint avenue of monotony,
Which sometimes sparkled in the light.

Shrouded in the shadows of sunflowers,
You could run and live all day.
Across the street lived Erin,
Who liked to sing and play.

She had a moose head mounted to her basement wall,
Which sat and watched out games.
It's eyes would watch us as we laughed,
It's numbed brain knew our names.

Snowfall came three times a year,
But the people were warm enough.
Ice cream trucks came at five o'clock,
And the summers were hot and tough.

We lived long and happily,
On that Avenue where lives converged.
But there were strange things on that street,
And thus, my phobia of moose emerged.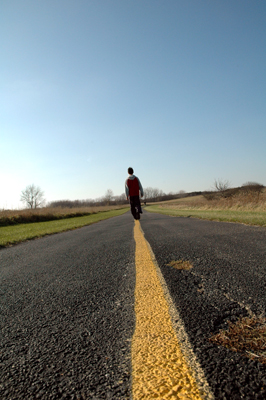 © Seita O., Palatine, IL