The new age book
April 14, 2012
There are a couple of things I don't like about kindles.
First of all books don't die.
They last a life time,
They don't need batteries or on and off switches.
And they definitly aren't touch screen.
There are no screens in a book.
A book opens up your imagaination.
It takes away from the tv, internet, and iphones.
Books aren't supposed to have screens.
They are a place to go to be free of them.
But not anymore.

Books are supposed to crinkle and become imperect with every page turner,
Everytime someone picks them up it leaves a crease.
And with every rip and tear, that book becomes more special.
It becomes personal.
It tells a story of its own,
leaving behind the story inside.
Books are supposed to age.
Not to stay white and clean and perfect.

Kindles are books that have had plastic surgery.
They seem fake to me.
They care so much about how they look,
No judging covers please.
Kindles remind me of people.
Trying to make everything easier.
But it seems,
As hard as we may try,
Making more things,
Creating new gadgets
Just makes things harder.
What about playing a board game.
Watching firflies.
Do they have inventions for doing that too.
Oh that's right,
There is an app for all of that.

Kindles want to be convinent.
They want to make sure you don't have to take up room for storing books.
Its all behind a screen.
But what I want to ask is,
What about bookshelves.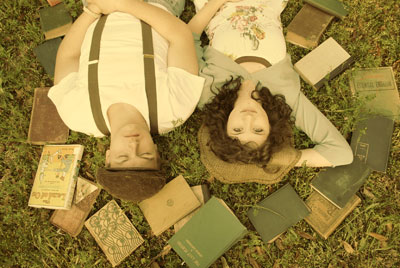 © Gabrielle A., Pensacola, FL