Just Breathe
April 7, 2012
Just breathe.

That's what I've been doing, or trying to do, since the moment I first looked into your eyes.

Just breathe.

There's just one, tiny problem. Every time I look into those gorgeous hazel eyes, the drumbeat inside just stops. Look away. Duh-dum. Duh-dum. Duh-dum. But I'm drawn to you- no force in the universe can keep me from taking just one more look. Stops. Everything just....stops. It's as if in one, tiny moment something, and everything shifts. You. Where did you come from? Why are you here? I don't know, and I don't care because you're here. It's only been a couple of days, no hours, before I realize that looking at you makes every single moment that occurred before I first looked at you insignificant.

Before you is insignificant.

I know all of this before I even know your last name. You don't know this, but those first few hours changed everything. You. Just breathe. For some, jumping into this unknown would take years. For me, it would take hours. I tried to fight it, of course, as any rational human being would. But then I would look at you and I knew, I always knew, I'm not going anywhere. Look at you- who could ever walk away?

Not me. Never me.

Kiss me. I found victory in the freedom of this kiss, and every one after it.

Kiss me. Always.

I don't realize what is happening until it has already happened. Bliss. I begin to fall into a place of pure and unimaginable bliss. I risk everything, and fall. Risking everything is the only choice I have. It brings me to you. I'm scared and I'm terrified and I don't do anything right but you put your arms around me and I find my way home. Just breathe. You take my breath away and I realize I would rather lose my breath with you than find it anywhere else.

Kiss me. The world makes sense when you cover my lips with yours.

I look at you now, and there is so much I see. Behind those beautiful eyes is a warrior. A girl who looks at the world and says, " Is that the best you've got?" That's part of what makes you incredible. There's more though. So much more. I don't know all of it yet. But I will. I do know that when you look at me, you're vulnerable. You're laying something out on the line. You're taking a chance on me.

Thank you.

I know you see something in me that I'm afraid to see in myself, and I know you are going to fight for me just like I vow to fight for you. Lastly, I am confident in the fact that you came into my world for a reason. And that reason, is us. Us.


Just breathe. The future is scary and daunting and sometimes the sheer thought of it knocks me off my feet. I'm telling you this, I'm telling you all of this, because I don't know what the future holds. None of us do. That's why we have to breathe. I can't predict where we'll be next week, next month, next year, or 10 years from now. But every single time I look into your eyes, I'm yours.


I'd bet on us baby. True, I've never loved anyone like you, and only you can fully comprehend what I mean, but I've found that being with you makes more sense than anything in my past. This is real life.

Just breathe. It's time. It's time to discover the next step, and everything after it. I'm ready.

Love me.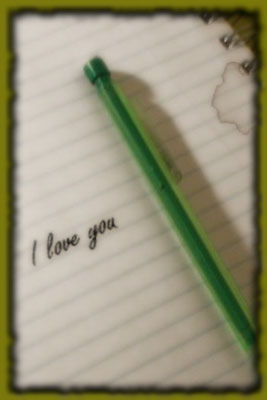 © Rebecca B., Marietta, GA