Love Cycle.
March 22, 2012
Bonde hair, blue eyes
You couldn't put into words how you felt inside.
(heart racing, skipping beats, fluttering in your tummy
and tingleing in your feet)

Him with that georgous blonde hair and them love
struck baby blue eyes was your bestfriend and the love of your life.

But....

Sooner or later in almost every relationship
one comes to find that the love no loner exists
It has vanished,disapeared right before your own two eyes.

You no longer do anything perfect for him.
He no longer makes you feel alive again.
Falling out of love is just as easy as falling in.
Almost every realationship comes to that vary same end.

Then....

Time flys, a couple years go by, you two meet again ,making
all of those lost emotions come rushing back in.
Your reconection made that love revive back to life again.

Blonde hair, blue eyes
that roller coaster of emotions hit you before you even realized
that once again you're in love with your bestfriend,
the love of your life.

More time passes by leading memories asray,
Emotions change and get in the way.

So now....

Time and time again you're constantly in and out of love
with your only true bestfriend.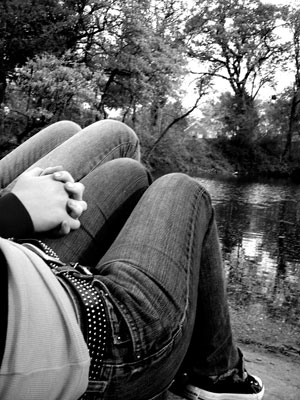 © Lauren R., Edmond, OK