Tangled Gaze
April 2, 2012
My eyes?
Like crevices in a Hollow Tree.
Your piercing blow,
like an Ax, ...
They're your words.
They cut through my gaze,
and my lashes drop,like leaves,
But it doesn't matter.
Because there's nothing there to cut through.
If you search deep enough,
If you sink into the depths of this choppy ocean that people call
The Sky.
the Waves will let go of you.
All of a sudden,
Your breath will leave you,
Hurricane,
Uproots the tree and sends the roots spinning,
And they wrap around you,
And hold you stronger than my gaze that held you before you cut it.
So walk away.
Don't get caught in my Tangled Gaze.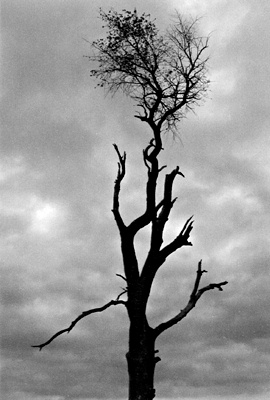 © Cassie H., Carmi, IL