Carrying All These Secrets
April 2, 2012
All these secrets so hard to hide.
Maybe one day I will not have to.
Sometimes I fall apart,
the load just gets so heavy.
I thrash and I scream,
and I even ask god why,
why he had to punish me.
I've never been religious,
never felt the need to go to church,
but god doesn't punish those like me.
Or does he?
I let it all out,
crying and thrashing till I've had enough.
Restless nights pass me by,
till I'm able to hide again.
I stick my head back in my shell,
and silently pray nobody can see.
I ask myself why I do these things,
and I get told,
because nobody you know will listen.
Is it hard to believe that I'm still waiting,
for that person I can tell all my secrets to?
As you can see I really need him now.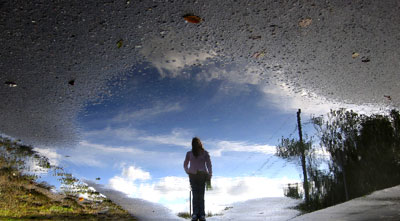 © Daniel H., Oak Bluffs, MA