This Love Happened by Accident and Chance.
March 15, 2012
Right now,
I'm willing to risk
EVERYTHING.
For you.
This probably was my last and only chance.
You FOUND me by chance...
This love happened by accident,
this isn't just a "bump in the road."
Baby you've got me climbin' a mountain.
I've searched high and low for love like yours,
but you simply reached out,
and dropped it in my heart.
I've put my world in your hands,
I've given you all I got,
I've cried endless tears for you,
but now there's nothing left.
I can't eat.
I can't sleep.
I don't want to be with anyone,
except you.
I'm willing to do whatever it takes,
so I can have your lips on mine,
nothng will change my mind.
A smile hasn't appeared on my face.
I hope, wish and pray, that things will work.
If this is a joke,
I wasn't wasting my time.
My time belongs to you,
every precious second of it.
While I cried,
I thought:
I deserve this.
I deserve what I'm feeling.
This is what I get.
Making up for all those careless years.
Well boy,
all I can say is,
don't worry about me.
The tears can't stop you from leaving.
Nothing turned into everything.
This happened by chance,
this happened by accident.
We dared to risk it,
and lose it all.
Now look at what we've done.
Just give me one more chance,
to make things right.
Now only in dreams,
will our lips meet again.
Your hands will never reunite with mine.
Your smell will never linger on my clothes.
You've flipped my world upside down.
Now I can't get anything together again.
I already miss your blue/green eyes.
I'm sorry all this is happening to you.
I'm sorry all of this is happening to me.
I feel sightless and invisable to the world.
If you drop my world,
and I mean nothing to you,
I'll be okay.
Don't worry about me.
Everything's gone,
the lovely atmosphere that surrounded us,
slowly faded.
I lost everything I won,
and I'll never gain it back.
I Love You.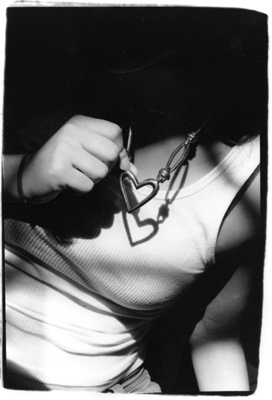 © Julia R., Bethesda, MD