The Forest Of Lost
February 20, 2012
Lost
I am what you call "lost". Can you help me find my way? You see once long ago I thought I had taken the right path. However, I realized I made a wrong turn. The only mistake is….when I realized it, it was too late. Already I was lost in the forest of trees. I wanted to crawl out…but I couldn't find a way. Other's around me were crawling out. They were calling for me to join them on the other side…the side where the light was pouring through. From where I stood in the deep dense forest…I could see them motioning for me to join them…..but the shadows kept pulling me in deeper through the leaves. I could feel the branches wrapping themselves around my body….and I could feel the air getting heavier. But even though all of this was happening, I was scared to move. Scared to make a sound. I was scared to walk over and join the others on the other side.

I heard a rustling in the bushes. The leaves were beginning to push back….the branches were beginning to untangle themselves. I saw you coming for me….racing towards me in the darkness, your hands outstretched. Finally you reached me and stopped long enough to look me in the eye. You said the words "It's okay….don't be afraid." And even though your voice sounded reassuring, even though I so badly wanted to grab your hand and join you…..I couldn't. For whatever reason….I just couldn't leave the shadows behind.

You waited for me to grab your hand. Finally I just brushed it away. I screamed at you. I told you to run off, that I hated you. In actuality….I envied you, and everything you stood for. I envied you being able to do the one thing that so many people are scared to do on a daily basis….which is to live.

I watched you curl up your hand. You took a deep breath, and instead of showing anger…..you smiled. You retreated back towards the others….towards that sunshine.

Often times…I watch you. Often times….I yearn to join you. Many times….I wish that I had just grabbed your hand. And every day…..I wish I hadn't strayed from that path. I wish I could tell you all this. Maybe someday….I will. However for now…..I will watch from the shadows….waiting for the day I can come out into the sun.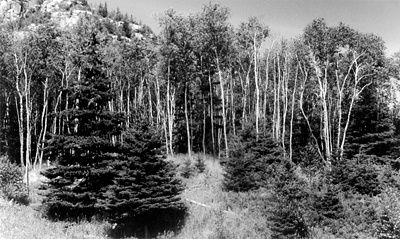 © Steve S., Marblehead, MA