No Longer My Far Away
February 27, 2012
I love you slips out of your mouth, as you turn around and look at me. Your hand is still in another girl's hand. I look at you and smile because that's all I can do. I remember when that girl was me. You play your game and act so innocent, but that girl is the one I feel sorry for. I warned her to be careful, that all you did was play games. She believed you though. I look at her seeing myself in her. Because your love is helplessness; you left me believing that you would never leave me hurting. I remembered that girl being me.
You hooked me around your little finger and made me fall, but what I get back was nothing compared to what you got out of me. I kept your secret, held it tight. I wanted nothing but the best for you, but those times have past as I wonder what I did wrong. I realized it was trusting you to have my heart. You played me like a fiddle, pulling every string. When you came back I didn't have anything else for you to have. You wore me down, made me see, that you were never the best for me.
I see you walking down the side walk with a different girl than before, knowing she would only be by your side for a week or two. I'm glad I got out and survived the fall, but all the bruises and scratches didn't help the hurt. You pushed me down making yourself more powerful, but what you didn't see was the revenge closing in on you. Hope you had fun playing your game, because you can no longer be my Far Away.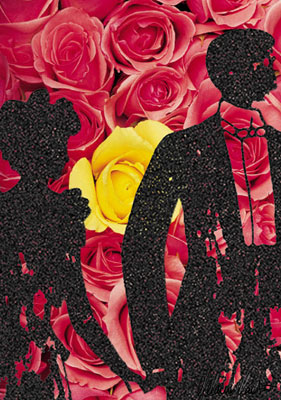 © Melanie M., Hendersonville, TN