Summer Sestina
March 3, 2012
The silence of the beaming sun
is the only thing unheard in the smoldering hot
beginnings of summer.
The clear crashing water
washing and withering away
the worries, making them vanish out of the blue.

Soft puffs of clouds reflected on the blue
crystal glassiness of the lake under the sun.
Hot wisps of sand spattered away
as the young sprinted across the hot
beach and reached the cool safety of the water,
letting their screams loose in the summer.

Warm breezes of summer
air trickled across the skin of the teens under the blue
sky. Dogs trotted toward the splashing water
that began to warm beneath the sun.
Sun-kissed skin soaked in the hot
rays that seemed to make any tension slip away.

Beach volleyball players smack away
the white ball toward summer
sun-soakers absorbing the hot
ball of light perched in the above puddle of blue,
like they worship the dangerously boiling sun
and avoid all the cooling protection of the water.

Parents wade with their children in the water
as they giggle and chase the fleeting fish away.
Others squint from behind their shaded glasses that protect from the sun.
Midday joggers whisk by and gasp through the dry summer
air, wishing it was cool enough to turn their bodies that wintery blue
rather than this suffocating hot.

Relaxation was all one could feel lying in the hot
sand that led to the even more calming water
and its peaceful blue.
All the stress of work or school slithering away
and being engulfed by the summer
sun.

The sun, blazing so hot
on the summer lake water,
melting away any feelings of blue.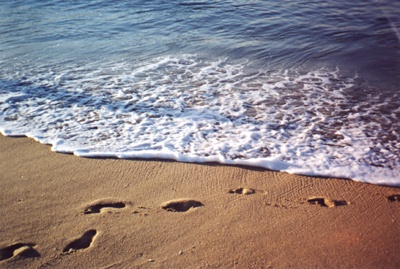 © Daniel M., Phoenix, AZ