First.
February 10, 2012
The first time I saw you it was late September.
You walked into the library and slouched in the seat next to mine.
I wasn't paying attention to you.
I was looking out of the window as the leaves were first changing.
I was a dreamer then.

The leaves were a rich yellow.
I never really liked the color all that much.
But I liked you and on that day the world was yellow.

You didn't say much that first day.
You just mumbled something about hating your life or at least the way it was going.
I agreed with you of course.
But I was too busy wishing for a different world to muster anything more than a nod.

The next day it rained.
Or it might've been the day after.
The days after that first one are all a blur to me.
You were there some days and you weren't on others.
We still didn't say much those first weeks.
I didn't even know your name.

It took a while but we finally managed to have our first normal conversation.
I was listening to music and you asked what it was.
I simply replied, an escape.
You smiled.
It was the first time I ever saw you happy.

Nothing was ever the same after that.
Somehow or another we learned each other's names.
We also learned our first wishes, our strangest fears, our deepest regrets.
We were not friends. We were not strangers.
We were just people.

The first snowfall of that season was beautiful.
You walked into that library with fierce determination in your eyes.
You led me behind the shelves containing Tolstoy and Shakespeare
And you kissed me.

That first love was glorious to say the least.
You held my hand in the hallway and you walked me to class.
You smiled more in those weeks than I had seen in the months I knew you.
We were happy.

But it faded.
We fought and cried in bitter disappointment at this life.
The days grew longer but all I wanted was for them to be short again.
I didn't want daylight, not with days like these.
And finally it ended.

Now it's late September again.
You have gone and I don't know where to.
I sit in front of a tree watching the leaves.
I don't see another world anymore.
No, all I see is the color it is, not what it could be.
I want to despise the deep golden shade the leaves hold.
But I can't.
So I sit here and I look up and I wait.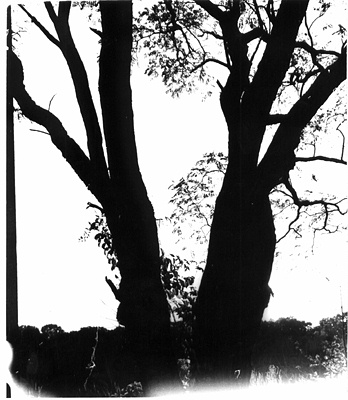 © Julie S., Marblehead, MA