Shadows
February 3, 2012
Shadows are where the darkness lives;
Untold secrets and lies.
But there is a reason for this:
The shadows hide from the light.
Of the all-revealing Truth,
The shadows are afraid.
That their darkness be discovered,
And made clear; the dark stains.
Stains of past events and memories,
A scar, if you will.
The light despises the dark;
Wants it killed.
Abundantly clear, it has been made,
That we all cast shadows in the brightest of places.
The light makes us proud,
While the dark makes us hide our faces.
Why then do we hoard our sorrows,
Only to fill ourselves with hatred?
A hatred of who we were,
Who we are,
And who we may yet become.
Let not the shadows rob you of your life.
Instead heed my advice:
When the light shines on you,
Do not let the shadows hide.
Cast them into the light,
And be free to live your life.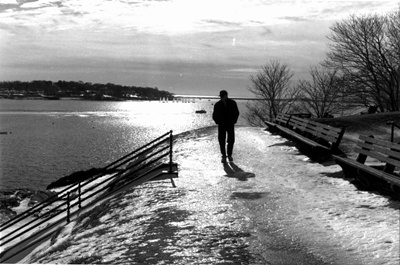 © Steve S., Marblehead, MA