The Darkness Will Leave
February 2, 2012
All those years,
Things went so sweetly.
I remember the blue skies
And the smile on your face
With the sun shining above us.

All those years,
Everything was perfect.
We talked and laughed,
But no one could have known,
What would follow.

The sunny days slowly
Darkened.
The blue skies turned black.
Your smile still shone,
Despite the troubles.

After the sun had set,
And no blue was left in the sky,
We started to despair,
But your smile continued,
Battling the darkness.

You smiled to the end,
Even after the sun wouldn't shine,
When the sky became black as night,
We hoped for a new dawn,
But it never came.

Now you are leaving,
Though I want you to stay.
"Don't leave," I prayed.
"Please don't leave me."

"Things will get better," I'm told.
"It will all be okay."
But I can't pierce the darkness,
Not one sunbeam shines.

But one day, the sun will rise.
Things will be alright.
The darkness will leave,
Replaced by the radiance of
Happiness.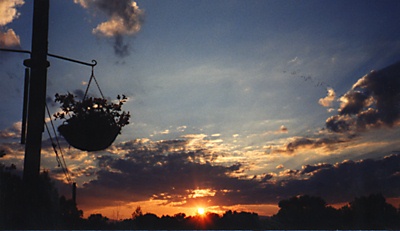 © Christy S., Germantown, NY