We Are Sound
February 2, 2012
My generation is fading into the walls with nothing but that of the silence thrust upon our minds
Our muffled cries cannot be heard.
The shrill, piercing screams
are filtered from the ears of the world.

We are the citizens,
the musicians,
the soldiers,
using rhyme & rhythm.
We are fighting for what we love.
With life's cynical words
The lyrics to our ringing melody.

The battleground
on which we stand.
The Stage,
America,
home of the brave.
The home of us.
We are the kindling
For history's flame.

Our light, our sounds
illuminate the field,
As an anthem shakes the ground.
The brave cannot be mute.
I am of the few that can be heard
In the midst of the battle between light and dark.

Love and hate
break their ranks
to wage war with an audience.

We will not be silent.
For silence
is genocide.
Dictation,
from the world in which we live.
It is a depressing and fragile thing.
Its presence lingers like gravity holding us down.

To be or not to be,
Is our decision now.
To be weak, we are strong.
To be hidden, we are seen.
To be silent, we are sound.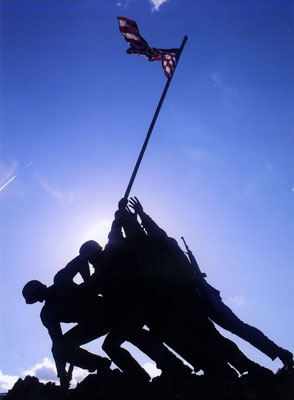 © James M., Glendale, AZ