You Were a Good Best Friend
January 29, 2012
It's okay.
we don't have to pretend
we're still best friends.
I won't be sad, I won't
be hurt. Because I knew this was coming
From the start. And
I knew that one day we would have to grow apart.
But before you get too far away
I got some things I'm gonna say. And
I'm not gonna ask if you
remember when we were
best friends. It'd be pointless 'cuz how
could you forget? And
I'm not gonna ask if
you think about me
each and every day
'Cuz I know the answer, and
hearing it on your lips wouldn't
take the sting away. And
I'm not gonna ask if you ever knew that
you were the very first boy I loved.
'Cuz you were so busy loving all the girls who broke your heart, and
the one who stuck beside you
wouldn't do.And
maybe I'll ask you
if you're happy?
Did I leave you with enough good memories to still make you smile? And
Did I give you enough of me
to make you dream, a little brighter,
see a little clearer, and
change your mind about
all those important things? And
I can tell you
about all the ways
you've changed me.
Tough the easiness is gone, and
I hardly see you anymore, and
maybe you weren't the best
best friend I will ever have.
But there for awhile you were .
You gave me more, helped me more, and
made me be so much more than you know.
You were a real friend. And
I'm proud to say you were my best friend-
if even for a year or so. And
now we've grown apart. And
when I see you I don't quite know what to say.
So I'll just say I miss you.
And
I miss the time when we were best friends.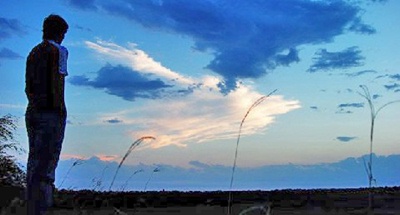 © Stefanie K., Katy, TX