Little Ladder
January 26, 2012
Running away again, my anger confessor
would look as if he was a sunflower.
He said I was nothing more than a painting of a sunny landscape
and that even the brutally demanding Rockies
could cover every morsel of their emotions sweeping over.

Painstakingly misery stemmed from the process by which small forests,
(although sizeable driftwood was available)
got most of the rain, for the crown of their trees
are held closest to the skies,
and they breathe so weakened by floodwater.


Their arms hang high as if a puppet by clear-water strings.
(Too displeased to not open an airy scream)
Now the forest had stopped forming,
and could sleep taking on water,
they could stretch.


Passengers could climb onto them,
and they alone in pairs,
with no sense of social tongues
could lose their heart perhaps,
into the sunshine of their eyes.


For the closest sun goes on rolling,
and will eventually stop.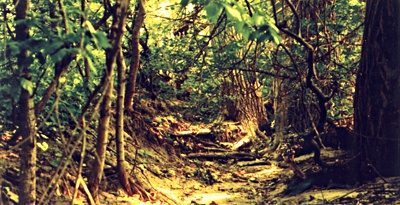 © Dan B., Papillion, NE