Tough Life
January 23, 2012
As I stare out of the window,
The world before me is blank.
All I see is rain
Rain and darkness
Nothing more then my life
Passing by.
I feel like I am in a coma
Can't eat,
Cant drink,
Cant sleep
All I do is think………
About them.

They hover in my brain,
Strolling through my thoughts
I ponder- what went wrong.
I taste my bitter tears
Falling down my cheeks
I know, I know,
Nothing is holding me back
But I just can't,
It pains me deep inside.
And no matter what they say,
I will just deny it.

As tough as I think I am,
I admit- I don't want things to
Change.
Change is pain, and
I can' go through pain.

I feel sorry for myself
Even though I shouldn't
And it feels weird –
Like thunder booming on a
Summer day.
And I also regret- saying yes.
This makes life so hard,
So unbearable.

But I am doing all I can
To prevent people
From reading my face.
I don't want them to see me like this-
Feeling blue,
Upset,
And tired.
I want them to see me as the
Person I am
The happy-go-lucky girl
Who dances and prances without
A care.
But that's EXACTLY what I am not!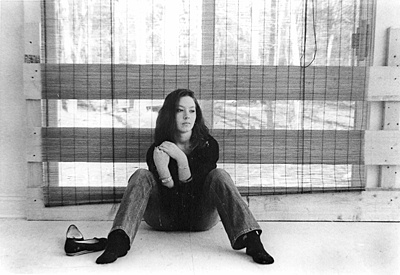 © Crystal F., Marshfield, MA