The Me I Want To Be
January 19, 2012
I think everyone has that person in mind
That they want to be
Whether or not they give themselves the opportunities
Or the tool to become that person
Is completely up to them

Me? Who do I want to be?
I want to be loving
I want everyone –friends, family, children—to feel at ease around me
I want to be confident and silly
Outgoing
Sophisticated
Carefree
Goal Oriented
Respected
Happy

I wish I could see the world as my jungle gym
And not a cage or a test
I wish I could wake up as the me I want to be…

Maybe one day
I will have the courage to climb the mountain,
To jump from the bridge, the platform,
To become this person
I desire to be
Most.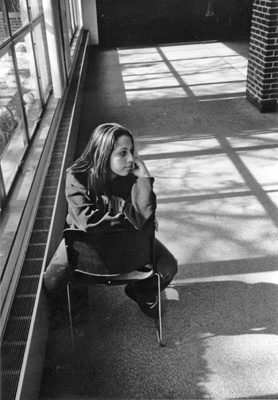 © Leighann E., Westport, MA