Undefined Feelings.
January 10, 2012
Trapped in a jacket of pain and misery.
I curl into a ball; praying no one can see me.
I'm falling apart; thread by thread.
A unwoven scarf; stitched unintended.
Unsure of what to think;
Or even how to blink.
I bit my lip and yank at the arms of my despair.
Wishing I could pull them away and yank at my hair.
Water forms at my eyelashes; But I wouldn't call them tears.
Because saying I'm crying is like admitting to my fears.
I'm frozen in a cell of solitude and a feeling that's driving me insane.
-So insane to the point that I can't give it a name.
I've finally figured out that I'm screwed beyond fixing.
But even more so because everyone I love; I just keep pushing.
I thought I could do this but I'm just not sure,
And I've come to the point where I'm cracking under pressure.
I know I can do this; but it's only because I have no choice.
And now all I can hear is an annoying little voice.
"You're not ready; you can't do this."
So much negativity; I can't stand it.
But what can I do; but sit here and take it...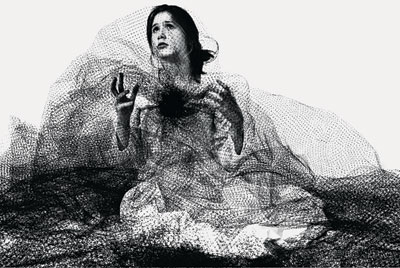 © Susannah B., Greenwich, CT