Our World
January 12, 2012
Words that kill.
People who steal.
Are we the real animals?
Guns that are fired.
Hearts that aren't desired.
Will we ever learn?
The choices we make.
The risks we take.
But will we ever win?
The marriages that fail.
The kids in jail.
What really went wrong?
Little girls walking in heels.
Boys treating girls like deals.
How will we ever live?
People are smoking.
Others are choking.
We are the murderers of our generation.
We are the inventors of devastation.
We are the only hope for Recreation.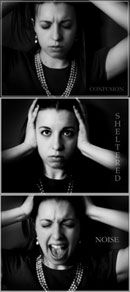 © Michelle B., Blairsville, GA