Baby?
January 4, 2012
Frozen in frigid waters,
eyes filmed; unmoving
peer into the depths-
of a crimson sea.

A Hand-
reaches for
the beating essence,
of a baby's stillborn heart.

No longer attached
to the mother,
it lays beneath-
instruments of 'medicine',
to be inspected
inch by inch,
for a 'problem'.

Though only one understands-
its dead,
no point in fixing
what is already gone.

Death before Life-
Right?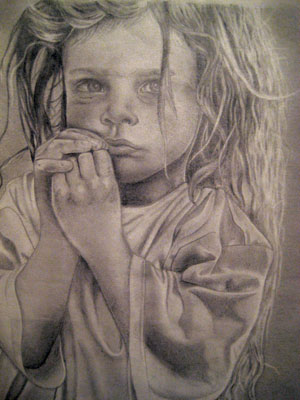 © Katie S., Pearland, TX