Revenge
December 13, 2011
Pushing you away
will never be far enough.
These kisses that filled our silences
fall like stars from the now-empty sky.
There was nothing there
to begin with, my love.
So I'll cut theses stitches.
Sever the ties.
Scatter away these remnants of you.
Stop crying.
I can't regret this anymore.
I hate you.
... I love you.

Lend me your heart
so I can break it again.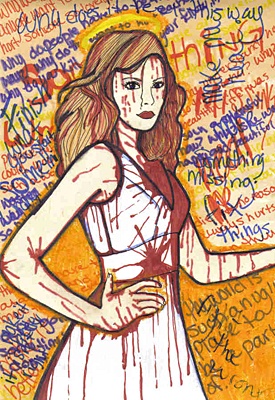 © Sara D., Aiken, SC