Why me?
December 4, 2011
Why? Such a small, deceptively insignificant word,
yet has so many strands, both convivial and tragic.
Such as 'Why is Grandpa sleeping in that box?'
A heart-wrenching question asked by innocent children
who have yet to learn the meaning of life.

Why? When someone has experienced something awful
they will ask why it had to happen to them.
If not them, then it would be someone else.
Then that person would also suffer having to say that word.
No one deserves to say 'why' in such a tragic tone.

Why? Why do people fall in love?
Only to be hurt when their heart is broken.
Some fortunate ones will find their soul-mate
and others will ask ' Why haven't I found mine?'
When it is only a matter of fate and timing.

Why must this word have to exist?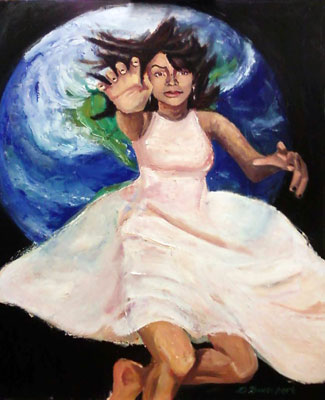 © Dominique D., Ozone Park, NY