Cope Until The End
December 1, 2011
This stranger of mine never fails to show
His face of death everywhere I go
I can already see
What he has planned for me
And it scares me just to know
That anywhere he could be
Is a secret to me
And so I hide
And I cry
Myself to sleep
Just so I may keep
His secret for tomorrow.
But do not bear sorrow
For I'll tell this tale again
I'll write of his ugly sins
And show the world
That I can pour
My thoughts onto
A blank page
Then my aches and his rage
Will fade and fade
And this dirty, dark man
Will leave my thoughts once again
Until the next night.
But I am not in fright
I will cope and cope, my friend
Cope until the End.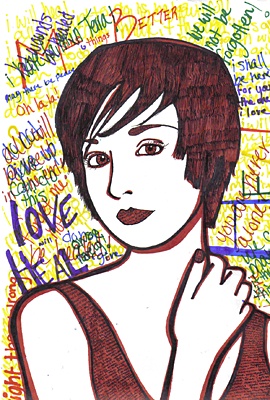 © Sara D., Aiken, SC