excuses
November 28, 2011
Im becoming more intrusive each day.
oh-excuseme- I guess its not intrusive when its my own brain. I guess the correct word would be introverted.
I would be able to think, in that introverted way, if voices i do not recognize would stop interupting me. -excuseme- "hello? who are you who is this?"
"its me" they say "its you"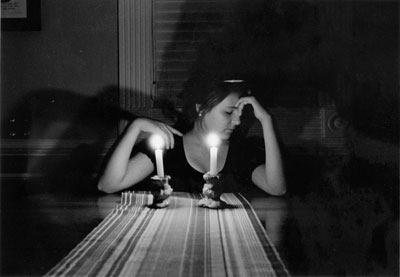 © Eleanor K., Bethesda, MD