HE who's All Powerful
November 26, 2011
Walk through a night.
What you see
may startle you,
may be a surprise.

You stand there abandoned;
a feeling that lingers within
Just waiting, and waiting
for something to come out,
anything to emerge.

But night carries on
with little light to be shown
Washing down upon you
Stranded, lost, and alone

You need to be somewhere
Make your fears drift away
There must be
Must be somebody, something, that is there

As night burns to day,
and that day cools to night
More days have gone by
but 'where is the life?'

How long will this go on?
I don't know if I could make it...
how long that I'll last...the distance...
What if tomorrow is my last day?

I still move on
Wait for each new day to arise.
For every day
Is more death, and new lives

One more day I've made it
One more day I've somehow deserved
HE is the controller
And I wait...

I smile with every passing night
and every new day.
That he's given me this second chance
and I wonder..

I'm stranded, lost, and alone
All I hope...
Is that one of these days
HE will forgive me.

I'll be at home again;
with forgiveness
second chances
thankfulness
and love,
for the life I'll then have.
The life I've been given!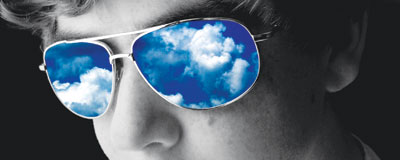 © Joseph B., Mesquite, TX