I am Megan Anne
November 21, 2011
I am the one who is a tomboy at heart,
But doesn't show it at school.
The one who rides four-wheelers and swims every weekend
And doesn't worry about her hair and makeup.

I am the girl that is always listening to music.
But can't sing for anything.
I'm the one that knows all the lyrics to every one of Taylor Swift's songs.
But can still rap Eminem

I'm the one who would do anything for her friends
Even if we were in a fight.
The one who is always laughing and smiling
The one who would try and brighten someone else's day
Even when I can't brighten my own.

I am that one person that absolutely loves the beach
The one that is absolutely terrified of fish, but loves fishing.
I'm the one who has kayaked with manatees and alligators,
But screams like a little girl when she sees a fish while swimming in a pond.

I am a Lady Raider
The one that can't accept failure
I'm the girl that gets mad at herself and over reacts whenever I mess up.
I'm the one who loves to serve, block and kill.
I would do anything to win.
I am number 15.

Im the student that never understands Geometry
But somehow makes the honor roll anyways.
When I find a good book, I can never stop reading,
The one who is a "Harry Potter Nerd"

I am the one who will never forget the year me and my crew made it to beta nationals at Nashville
The one who made so many good memories while she was there
I am the girl that was wearing a puppet outfit and a yarn wig
But loved every minute of it
The one who will never forget that feeling when we won at state
I am a "Lonely goat herders wife"

I am a Kentucky Wildcat
I am a member of 'Big Blue Nation'
Im the one who could not stop smiling after she got Patrick Patterson's and Coach Cal's autograph.
I do NOT bleed red, I bleed blue.

I am Megan Anne.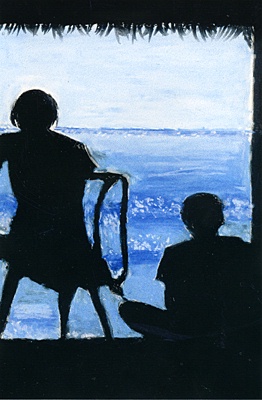 © Julia S., Haddon Heights , NJ