Perception.
October 21, 2011
Still.
Silent.
Watching as the world goes bye,
Waiting from the sidelines as,
The birds stop flying south and suddenly turn east.
The ballerinas pause mid leap:
Afraid to fall.
The full inventors mind stops producing ideas.
The caring teacher suddenly cares only of himself.
The same blank expression day after day.
A chalkboard replaced by it's electronic counter.
You wonder why,
Why the birds suddenly changed direction,
Why the elegant ballerina lost her poise,
Why the teacher suddenly doesn't care;
Letting his kids whine and make loud noise.

Until you realize it's all in perception.
The way you see think and hear.
The birds may have felt lost,
The inventor and teacher may have too.

But yet something small
Could write on the board
Just a Smile.
A hope.

And suddenly The birds change direction.
The inventor strikes gold.
The teacher calms his students.
And the scared ballerina takes flight.

For only a true ballerina knows:
To fly in the air,
You must first learn to Stand on your toes.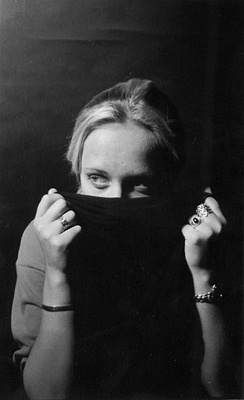 © Hadley B., Marblehead, MA