I See You
October 17, 2011
When will you see beyond those weighted down cellar doors,
that mold and warp when the rain pours?
Slivers of light that catch your eyes,
you only see them as an evil guise.
Your life, hidden and cold.
You are living beneath the pain,
the mold, the drought, and rain.
Walking with an uneven gait.
If only you could shake of this self-imposed fate.
I can't catch you if you fall.
You are too far away inside to call.
I know you are in there somewhere.
I must tell you that I care, oh I care!
I can't come any closer.
But I can say,
that I see you and your pain.
I can't hug you closely,
because your flesh has bristled with poisoned quills.
But I still hear
our laughter tinkling brightly in loud shrills.
You're far away.
But I'm passing you now;
This crowded hallway is full of friends like us,
that once knew what we were.
Now all we have is a passing blur
I see you every day.
I want to hug you and make it all go away.
Don't you see
that you submerged and tried to take me.
Your pleading eyes make my heart melt on the spot.
I can't let you in.
I know you can't see
Everything you have become
is my enemy.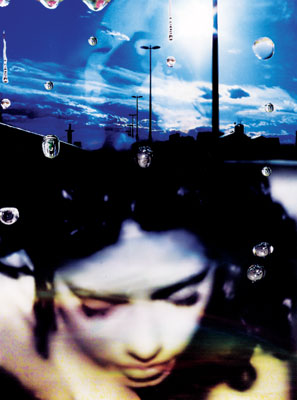 © Becky F., Sacramento, CA