Cut Butterfly
October 11, 2011
She with many friends can see,
With problems of her own,
The girl not in her circle
Is a butterfly not shown.
A butterfly most beautiful,
Unique in color and pattern,
A butterfly bleeding hard
From a cut or more all scattered.
None of which are self-inflicted
All from her peers' scorn,
Many of those out of Hate for her,
This cut butterfly, she will mourn,
But none, except the other, can see,
What can she do to help,
What can she say, what can she be,
How can the butterfly know she cares,
How can she fly wounded and not scream,
How can I say "I need you,
You who knows I'm in pain?
My wings are slashed,
I'm losing all that make me sane.
If you see the blood fall off my wings,
Please take my hand and guide me through healing."
How do I know she'll listen?
Will I walk alone, cut more and more?
I need you to help me even the score,
I need you to help me stitch my cuts,
I need you to make me beautiful again.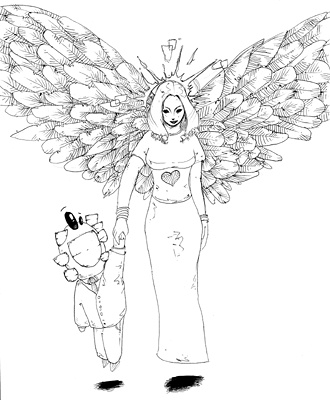 © Benjamin S., New Hyde Park, NY