Being the "Good Girl"
October 11, 2011
Everyone told me that I was a "good" girl.
They told me this with a sneer- as if being "good" was the worst thing in the world.
And I wondered, why is being "good" such a bad thing?
Sure, I wear glitter and bows and pink (I happen to really, really love the color pink!)…
And yes, I like books and pop music (the upbeat kind, not the kind with rap!)…
I like to go to church and sing with the choir,
I like to do well on tests and to study,
And I lovveeee that satisfaction you get when you know that you've helped someone out!
So why is being "good" so bad?
Being "bad" doesn't look to appealing to me…
Smoking clogs your lungs with black gunk.
Drinking kills your liver (which is not technically ready to metabolize alcohol until age 23)
Wearing black is depressing (although with the right neon pink accessories-you can pull it off!)
Stealing gets you thrown into jail.
Failing tests gets you rock-bottom jobs and makes you look stupid.
So-what's so good about being "bad"!? Because clearly I don't understand.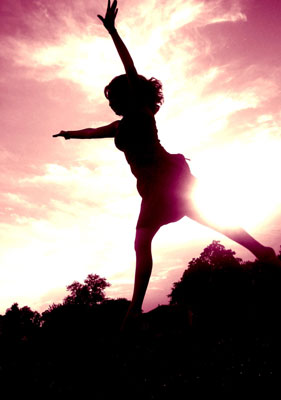 © Martha V., Morton Grove, IL