You'll Never Know
October 6, 2011
Broken words and untold places,
Drawing lies for fading faces.
Locked up tight, inside they heap-
to many thoughts for me to keep...
He has one night to get his fame,
spitten 'G' means spitten game.
If you're gone, you know he's there,
his friends have left but he won't care.
The Room now spins, we sit down fast,
the music's loud, more drinks are passed.
When he's sober, he can't move
to give you a spot, to kick off your shoes.
But look up now!
how quickly he zoom
to grab your hand,
and show you a room.
Dude can't wait to show you his moves,
you think he cares that you feel used??
You think he'll stop when your head is spinning?
Just look at his face, he knows he's winning!
And what happens in the morning when your filled with shame?
I bet if you asked he won't know your name.
He thinks nothing of it-
the condom in the rapper.
I bet he'd think something different, if he'd remember that he had her.
Now see how quickly it all goes bad?
With no ways of telling people why you are mad-
You have endless days, to which you'll always show.
And countless nights, that you'll never know.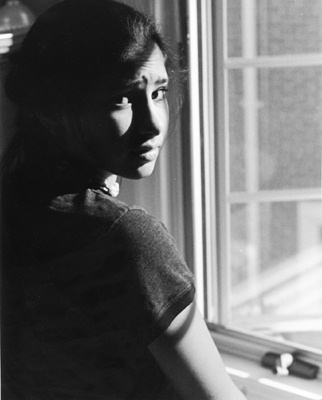 © Jennifer H., Bethesda, MD